Religious Studies Advisory Council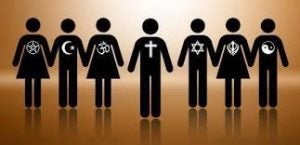 The Religious Studies Advisory Council was established in 2017 to promote collaboration of the program at ECU with the local community. Engagement in the area of fundraising, sponsorship of events and lecture that promote and support the development of broad-based support of the Religious Studies Program. The council is comprised of Religious Studies faculty members, community leaders from a range of religious traditions, university students, alumni, and friends of the program. Council members play a significant role in the development of activities and events that engage ECU students, the youth and the elderly in the local community and the public. Fundraising activities are designed to provide financial support for Religious Studies students and to underwrite public events that engage the community. The council meets periodically to discuss issues of interest or concern as well as make recommendations for students' success and Religious Studies program enhancement. We encourage anyone who is interested in joining the advisory council to contact Dr. Mary Nyangweso, program director.
---
Mission
To promote social engagement between the Religious Studies Program and the public.
To increase levels of awareness and understanding of activities related to religion, religious communities and the Religious Studies Program.
To facilitate fundraising efforts to support students, to produce public events, and to develop the Religious Studies Program
---
Members
Rev. Bob Hudak, St. Paul's Episcopal Church
Dr. Calvin Mercer, Professor, Religious Studies
Mr. Calvin Bradley, Alumni and chaplain, Vidant hospital
Dr. Derek Maher, Professor, Religious Studies
Dr. Desai Priti, Hindu community
Frank Dembowski, Alumni, and graduate, Anthropology
Dr. George Bailey, Chair, Department of Philosophy and Religious Studies
Rabbi Harley Karz-Wagman, Congregation Bayt Shalom
Dr. Joseph Hellweg, Whichard Chair, Professor of Religious Studies
Dr. Jesse Peel, Friend and Donor, Religious Studies Program
Dr. Kathy Dawson, Professor, Religious Studies
Dr. Lee Johnson, Professor, Religious Studies
Mansi Trivedi-Alumni, and graduate student, Brody School
Dr. Mary Nyangweso, Professor, Religious Studies
Rev. Rod Debs, Unitarian Universalist Congregation
Mrs. Samar Badwan, Islamic Center
Dr. Sherif Taha, Islamic Center
Mr. Dakota Bynum, ECU Religious Studies Major
---
Aspiring Members
Do you want to join the Religious Studies Advisory council or to support the council, the program or students in the program, you are welcome to complete the form below.