Research & Accomplishments
Student Highlights

Brian Austin Thaxton
Brian, Religious Studies, and Russian Studies double major, presented, "From the Temple of God to the Temple of the Proletariat: Iconography and the Soviet Aesthetic." His paper was the product of his study abroad in Russia during the summer of 2017, combining his interest in Russian and Religious history, and was developed through an independent study course with Dr. Lee Johnson of the Religious Studies program. Thaxton also published his paper in ECU's Journal for Undergraduate Research, The Outlook, pages 38-47 in Fall 2017.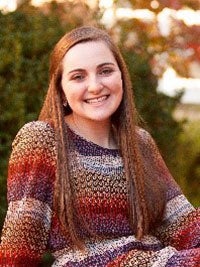 Kelly Kimble
Kelly, Public Health, and Religious Studies major presented her paper, "Cosmologies of Cocoa Slavery: The Ethics of Political Economy in Contemporary Côte d'Ivoire" at the SECSOR conference held at Atlanta Georgia on March 3, 2018. The paper argues that global measures against labor by abducted children on cocoa plantations in Côte d'Ivoire will likely continue to fail if such efforts neglect the conditions of global capitalism that sustain child labor in the first place. The paper was a product of a course and mentorship she received from Dr. Joseph Hellweg, the Whichard Distinguished Professor.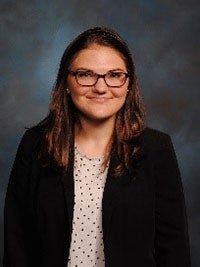 Nadiya Yerich
Nadiya, Religious Studies and Public Health double major won the 2018 Robert H. Wright Alumni Leadership Award. Nadiya also presented a paper titled "Lowering Unintended Pregnancies among Women Sex Workers in Kenya." At the Symposium on Religion and Public Health that was held in April 5-7, 2018 at East Carolina University.
---
Faculty Highlights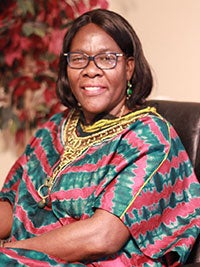 Dr. Mary Nyangweso
Dr. Nyangweso published "Disability in Africa: A Cultural/Religious Perspective," Disability in Africa: Inclusion, Care, and the Ethics of Ubuntu, edited by Toyin Falola and Nic Hamel, University of Rochester Press / Boydell& Brewer Inc. 2021 and "Witches of the 21st Century: How Resilient African Spirituality Speaks to African Identity in Changing times" Religion, Identity, and Values: Rethinking Africa's Development, edited by Ezra Chitando and Eunice Kamara, invited, is forthcoming,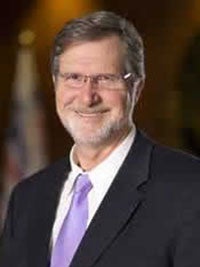 Dr. Calvin Mercer
Dr. Mercer published "A Theological Assessment of Whole Brain Emulation: On the Path to Superintelligence," 89-104. in Religion and Human Enhancement: Death, Values, and Morality, Tracy Trothen and Calvin Mercer, Co-editors. In Palgrave Studies in the Future of Humanity and Its Successors. Steve Fuller and Calvin Mercer, Series Co-editors. New York: Palgrave Macmillan, 2017. Dr. Mercer was also awarded the Centennial Award for Excellence in Service at the Chancellor's annual Awards Day program. March 2018. This award represents the highest award given to faculty and staff for excellence in service and is given "in recognition of excellent or exceptional service to the institution over a sustained period of time, with attention to a devotion to duty and an awareness of the importance of public service."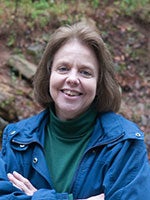 Dr. Kathy Dawson
Dr. Dawson, K. B. (2017, March). Contemplating Suicide or a Rhetorical Strategy to Strengthen the Philippians in the Midst of Opposition? Reading Phil 1:19-26 in Conjunction with Paul's Emphasis on Suffering. Society of Biblical Literature. Raleigh North Carolina, March 2017. She also presented the paper "Past, Present, and Future Grace in Second Thessalonians" at the Society of Biblical Literature Annual Meeting. Boston, MA, November 2017.