Religion and Public Life: Engaging and Empowering the Community
Welcome to Religion and public life at East Carolina University.
This series is designed in line with the university mission of service and regional transformation to promote collaboration conversation, and experience between the religious program, students, and the community.
The World Religions 101
The religious studies program offers a course titled World Religions 101 that is designed to promote conversation in the members of the community who desire to learn about the diverse religious experience. Religion has existed and influenced human behavior since ancient times, and it has also expressed itself in diverse ways. This course will present a survey of the origins, historical developments, teachings, and current status of some major world religions.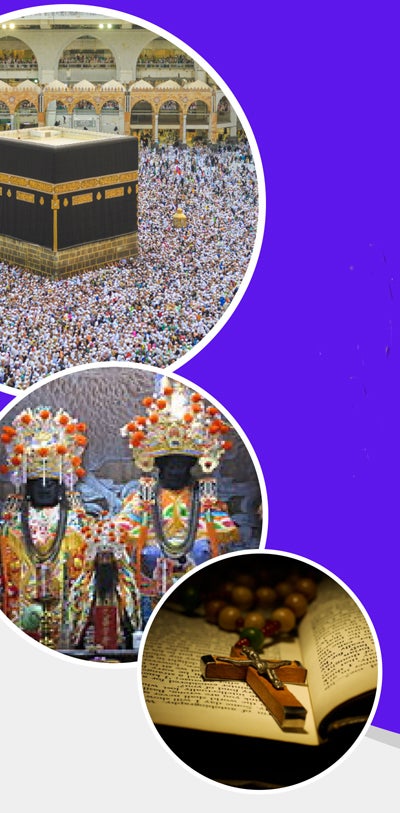 ECU Religious Studies Program Presents:
WORLD RELIGIONS 101
The lecture series will be directed to the public. Registration for each session is required. Registration is free and everyone is encouraged to attend.
The Itinerary
Why Religious Literacy is Important
Introduction to World Religions
Indigenous Religions
Hinduism
Buddhism
Chinese Religions
Judaism
Christianity
Islam
Future of Religion

Bi-weekly Presentations Free and Open to the Public! Anyone can attend! An opportunity for all!
Internship and Research Project
RELI 3500 / RELI 4999: Faith-Based Organizations and Social Transformation: The Case of Churches Outreach Network
Dr Nyangweso leads an internship project on the role of faith-based organizations in social transformation in conjunction with faith-based organizations in Eastern North Carolina. She works closely with the Churches Outreach Network of Greenville North Carolina to demonstrates this significant role of religion. The Churches Outreach Network was selected because its mission draws upon existing social concerns to harness and engage existing resources to help improve and transform the lives of those in need. The project is designed to explore, engage students and interested faculty and community members in interrelation, intersectional, and collaborative efforts towards documenting the role of faith-based organizations in social transformation and community development.
More about Churches Outreach Network
Churches Outreach Network: Feeding and Helping the Hopeless
Students, faculty and community members interested in participating in this project or to join our list of supporters, you are invited to contact Dr. Mary Nyangweso at wangilam@ecu.edu or 252-737-2422.